High School Educational Resources
Engaging students outside the classroom is important because it can fuel success inside the classroom and in future careers. To help keep your student engaged outside of the classroom, here are some fun educational resources that they'll love. Most are completely free or offer a free trial.
Disclaimer: Providence Hall isn't affiliated with any of the creators of these resources.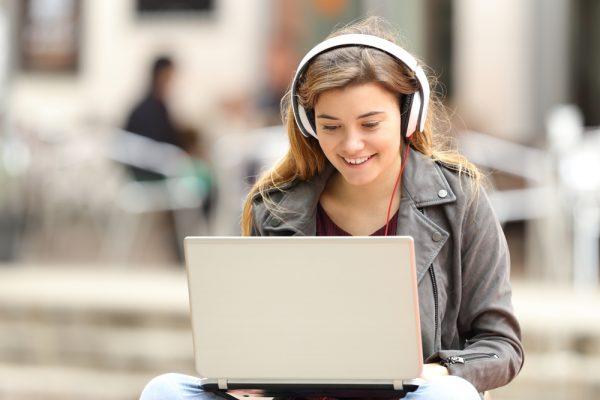 STATE ONLINE EDUCATION PROGRAM (SOEP)
SOEP was established by the Utah Legislature in the 2011 General Session. This program enables eligible students to earn high school graduation credit through the completion of publicly funded online courses.
NUMERADE
Struggling to understand high school math or science or would like to get ahead in those subjects? Numerade gives you access to hundreds of lectures to help them advance academically.
GOOGLE ARTS & CULTURE
Interested in art? Check out Google's collection of art and architecture from all over the world. You can explore a variety of famous paintings, learn interesting facts, and even take virtual walks through ancient art galleries.
Discover Google Arts & Culture
ADOBE SPARK
Love social media or art? Get creative and learn how to create social graphics, web stories, and short animated videos. Then, show off your work to your friends, classmates, teachers, and family!
KHAN ACADEMY
Khan Academy is for all grades, but it's especially valuable to high school students. You'll be given access to the curriculum for a variety of subjects, including math, science, and history. College prep material is also available.
AMAZON FUTURE ENGINEER
Dream of a coding future? Take computer science courses, access project lessons, and discover virtual robotics. Keep learning and get passionate about coding!
Grades: 6-12

Cost: FREE (at least until Fall 2020)
Become an Amazon Future Engineer
In everything we do, we hope to foster a love for learning in our students. We hope our students pursue their academic interests beyond the classroom and continue to share their passion for learning with their friends and family.
ADDITIONAL RESOURCES
For additional resources for our Junior High and Elementary students, click on the links below.