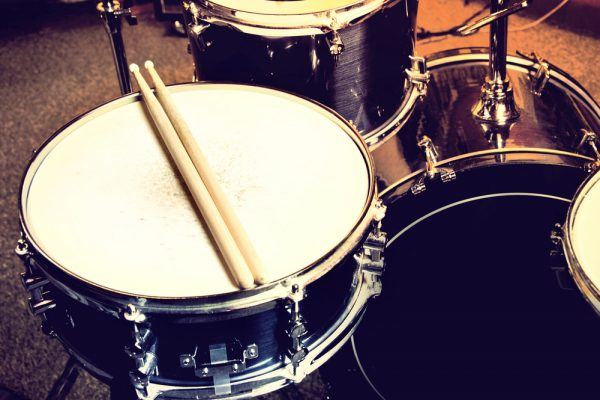 OUR INSTRUCTOR – MICHELLE LEACH
WHICH GRADES CAN PARTICIPATE?
Our program is open to all students in grades 9-12 of varying skill levels.
WHAT ARE THE DIFFERENT CLASSES?
Wind Ensemble: flute, clarinet, alto saxophone and tenor saxophone, bass clarinet, trombone, euphonium, trumpet, tuba, and horn in F.
Drumline/Percussion: drum sets, marching percussion, marimba, xylophone, crash symbols, wind chimes, and a variety of other instruments.
For information about specific instruments we use in the band, please talk to the class instructor.
HOW ARE STUDENTS GRADED?
Grades are based off of a variety of factors, including playing tests, concert music, technique, participation, and performing at concerts and at pep bands.
HOW MANY PERFORMANCES DOES THE BAND DO DURING THE YEAR?
We hold four concerts every year—one per quarter. Aside from that, we traditionally perform at the Region Solo Ensemble, elementary school, and football and basketball games. We also participate in our school's Annual Renaissance Feast which is a fundraiser put on by the entire performance arts program.
ARE THERE BAND TRIPS?
Every other year, our band goes on an out-of-state tour! During the 2019-2020 school year, we'll be performing at the Midway Museum! The tour after that will be during the 2021-2022 school year.
ARE THERE ANY FEES?
See the Fee Schedule.
DO STUDENTS HAVE TO PROVIDE THEIR OWN INSTRUMENTS?
For the most part, yes. We do have some instruments that can be rented out, but those are limited. Most students rent their own instruments from outside vendors. Here are two local options:
READY TO PERFORM?
Do you feel ready to get your hands on an instrument and join our program? Talk with your parents and school counselor about participating in band. It's a great way to make friends and pursue your interest in music!