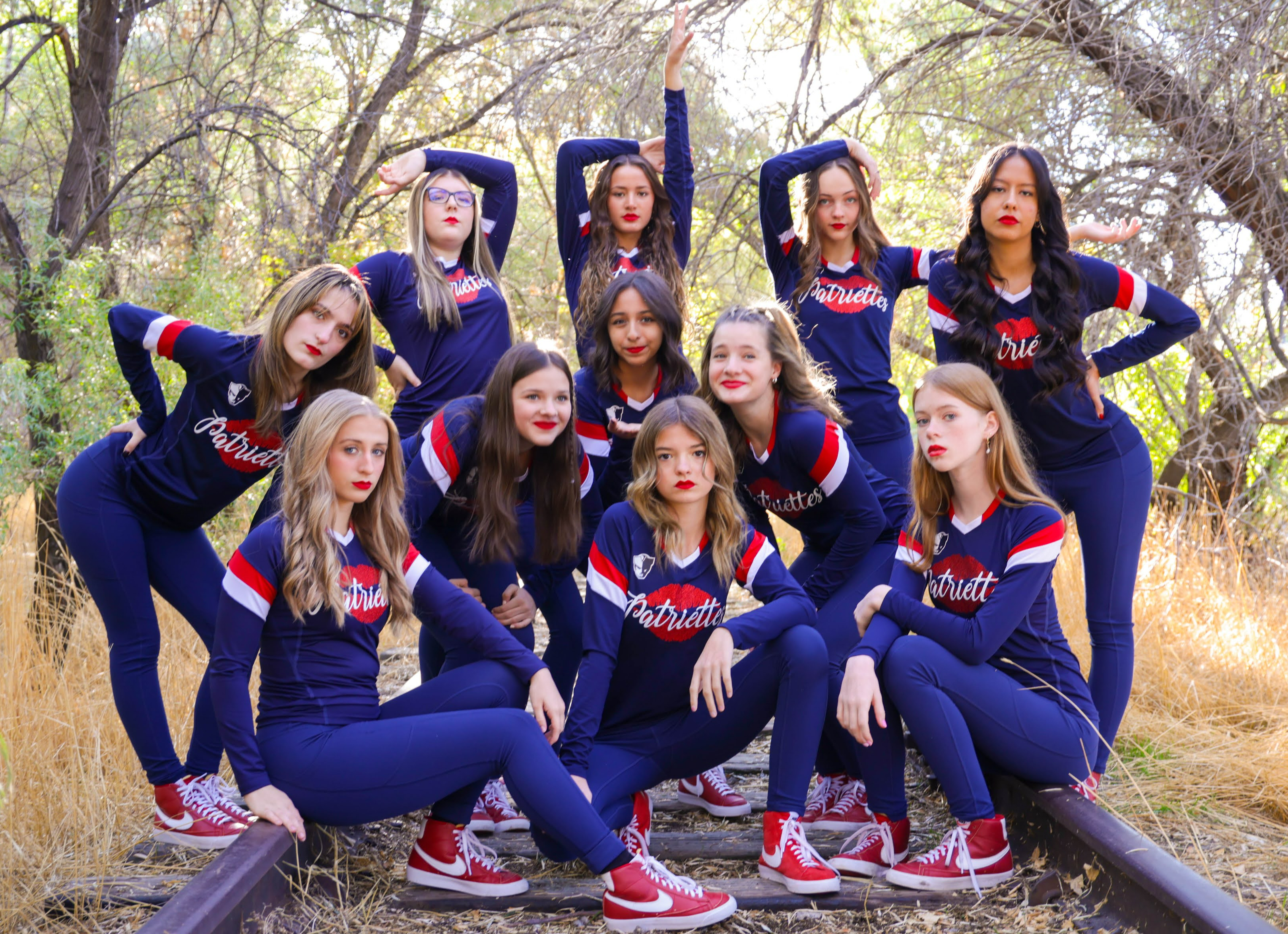 DANCE TEAM
Our teams take on great roles of responsibility within the school as role models and spirit leaders. We encourage students to lead within their teams as well, and we are always excited to see what other new programs and events can be pioneered by our students.
Prerequisites: School tryouts.
Tryouts for this team are required and students are recommended to have at least some dance training in order to try out or participate. The team represents Providence Hall at sporting events and other assemblies. They are spirit leaders of the school and perform at many functions throughout the year. The dance team also learns many choreographies and dance pieces for the end-of-year showcase concert.
ARE THERE ANY FEES?
See the Fee Schedule.
OUR INSTRUCTOR – MELANIE HIATT
Ms. Hiatt has been dancing from a very early age. At five years old she walked across the street from her house to attend a local tap and jazz class. Once she started, she never stopped dancing!
After attending Brigham Young University and touring with the International Folk Dance Ensemble, Ms. Hiatt moved to California to pursue a degree in public relations at the University of California Santa Barbara. She also spent time at the California State University of Long Beach completing a master's in dance and physical education.
Ms. Hiatt has been teaching at Providence Hall for five years now but has been teaching privately and publicly for over 25 years. She has loved the experience of instructing and creating dance programs that help draw out student's creativity.