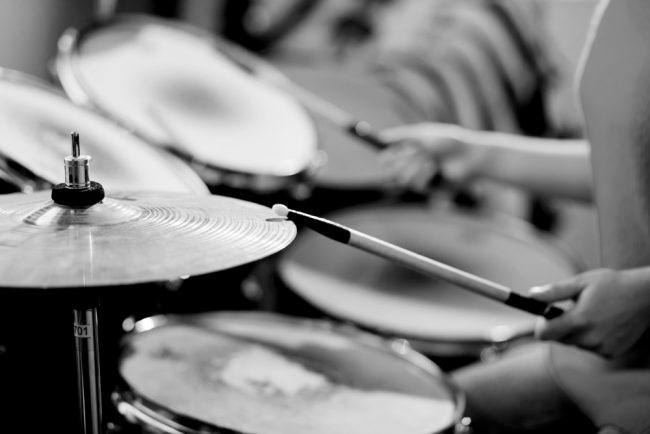 OUR INSTRUCTOR – MICHELLE LEACH
WHICH GRADES CAN PARTICIPATE?
Our Junior High Band classes are designed for students in grades 6-8. Students of all skill levels are welcome to participate!
WHAT ARE THE DIFFERENT CLASSES?
In our Junior High band program, students can do either wind or percussion instruments. During these earlier years, it's important for students to have exposure to both types as they build their musical foundation.
Band 1: Students will learn to become comfortable holding their chosen instruments and learn how to play music. No auditions required.
Band 2: Students will move into more sheet music, band literature, film music and pep tunes. Previous experience required, but no auditions.
By the time students get to high school, they'll have enough experience to be able to choose their musical path in terms of wind ensemble or getting experience with a wide range of percussion instruments.
WHICH INSTRUMENTS CAN STUDENTS CHOOSE TO PLAY?
Wind: Flute, clarinet, alto saxophone and tenor saxophone, bass clarinet, trumpet, trombone, euphonium, tuba, and horn in F.
Percussion: Drum sets, marching percussion, marimba, xylophone, vibraphone, crash symbols, wind chimes, and a variety of other instruments.
If there's a particular instrument you're interested in playing, please talk to the teacher.
WHAT SHOULD STUDENTS EXPECT REGARDING PERFORMANCES?
Traditionally, we do one performance per quarter. These are great opportunities for students to showcase their musical talents to their peers and family members.
WHAT ARE THE FEES?
Fee: See the Fee Schedule.
WHERE CAN STUDENTS GET INSTRUMENTS FROM?
Students can rent instruments from Providence Hall, but due to limited resources, students are encouraged to rent their own instruments. Most of our students will usually rent through Summerhays Music Center. Monthly fees are typically between $25 and $50 depending on the instrument.
READY TO JOIN THE BAND?
Students, we'd love to have you in our program! Even if you are just picking up your very first instrument or are already exercising your musical abilities, we have a place for you. Please talk to your parent or guardian as well as your school counselor about participating in the program.